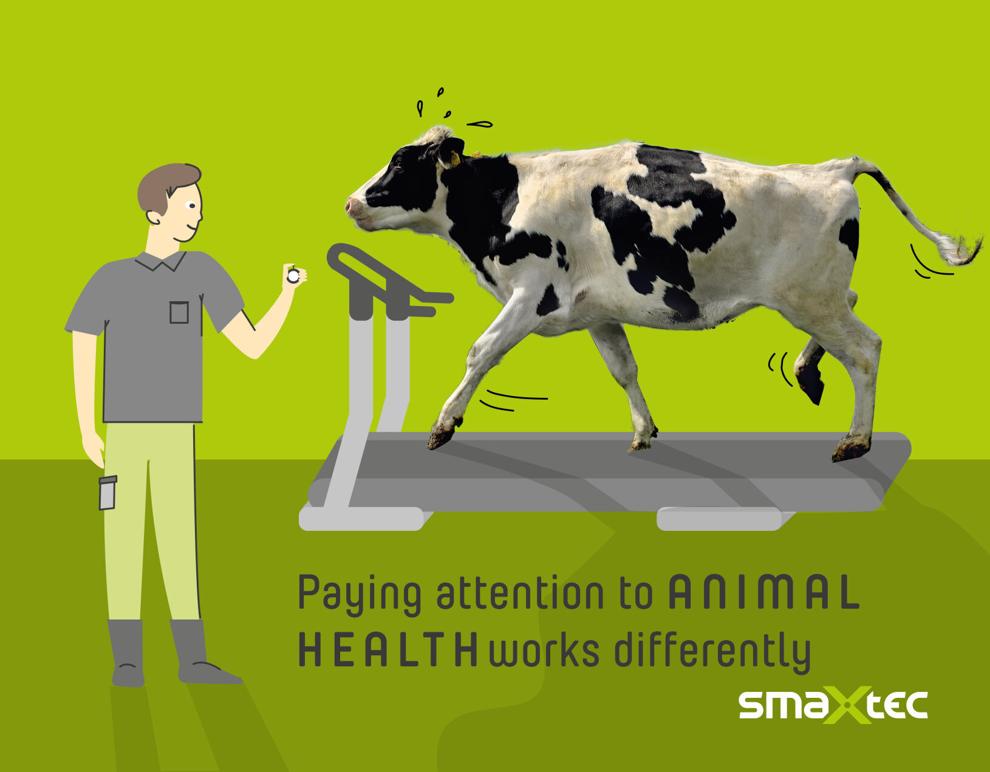 Meet Adam Hurtgen of dairy farm Hurtgenlea Holsteins in Elkhorn, Wisconsin. The family dairy farm started with 45 cows milking. Today, they have 330 total animals — all registered Holsteins.
To help optimize their growing farm's operations and reduce costs, they turned to a new technology for help.
"The reason why we were very interested in smaXtec technology and their bolus is to maintain a higher quality of care," Hurtgen said. "We consider our cows the profit center of the dairy farm. And in order to manage them, we felt that added technology and added information was going to be quite helpful for us."
SmaXtec sends alerts in real time directly to a connected phone. It adds a level of care made possible through temperature alerts, rumination decreases, calving alerts and activity monitoring, all four of which have helped maintain a profitable enterprise.
"The smaXtec team has been very easy to work with for understanding the different alerts and how to best implement their procedures and protocols with the farm. This system is as accurate and precise as I have ever seen," he said. "I think the calving alert that gives us that 10 to 12 hour notice is really special."
When dairy farmers receive alerts, they're able to start protocols quickly to help mitigate any problems and have the cows recovering as soon as possible, saving time and money.
How does it work?
The rumen bolus is inserted through the cow's mouth into the reticulum (the second compartment of the stomach) using the provided handheld device. There it rests (injury- and loss-proof) simply through its own weight, for the cow's lifetime and sends the most precise temperature, rumination and activity data directly to a smartphone. After health alerts are sent, smaXtec will also support with disease interpretation and recommendations.
Accurate data at your fingertips
With insights that are measured from inside the cow, smaXtec provides precise data on inner body temperature and fertility, rumination and calving detection so farmers can proactively manage their herds. The health system monitors herds 24/7 and sends the data as notifications to a connected phone. For instance, farmers get reliable early calving detection on average 15 hours before calving so farmers can get a head start to take any necessary measures. "From bunker management to watching for mastitis in the parlor, smaXtec gives us a wide range of data that really drives better decisions," Hurtgen said.
Installation and support
Installation is done in three steps and all the equipment is sent in the mail, or you can opt to have a smaXtec professional do the installation for you on-site.
The base station plugs into a power socket, uses an antenna and connects to the internet through a built-in SIM card, so there is no need for Wi-Fi access on the dairy farm for the system to work. If the installation seems confusing, a customer support specialist can guide customers along with any install questions and best practices. Watch this installation video to see how simple the setup is.
Farmers automatically benefit from the TruD™ technology, which is smaXtec's cloud and AI solution. It is constantly fed health data and connected studies from vets and agricultural experts that ensure a constant increase in knowledge and improvement of the system itself — without any additional cost.
"This smart bolus has been a great addition to our operation that maximizes the quality of healthcare of our cattle and efficient use of our time," he said.
This content was produced by Brand Ave. Studios. The news and editorial departments had no role in its creation or display. Brand Ave. Studios connects advertisers with a targeted audience through compelling content programs, from concept to production and distribution. For more information contact [email protected].